The faithful basket - 2021, valued at more than 350 €, is already destined !!! :
Mrs. Maika from the town of Barberà de la Conca, region of Conca de Barberà ! !!!
See our President SR. Antonio Domene and a kind circumstantial customer of our farm shop at Avenida Puig i Ferreter, 22 of La Selva del Camp doing the process of extraction of the winning ticket.
President of Coselva SCCL- Antonio Donene Rosa- :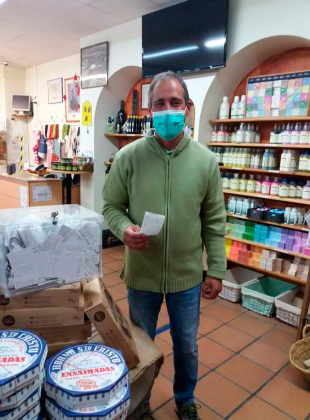 Circumstantial customer:
We have already come to an agreement with her, but when we are able to circulate between comarcas again we will organise the delivery. Hopefully soon...
To be continued...!